So i bought a 93 940 n/a for a winter beater recently. I bought it knowing it had sat for 5 years and didnt run. The interior also had some small residents that needed to be evicted. It also needs a complete interior overhaul. It has 300k on the body and supposedly 150k on the motor I bought it for $350 which was fair considering the details but also makes it hard to justify spending allot on it , hence project lowballer.
The owner allowed me to tinker with it in driveway which was awesome. I found out the starter was bad so a used unit went in. It also got a fresh battery. The car sprung to life surprisingly easy wuth a bit of a miss. First stop was the car wash to clean some of the junk off. After getting it home i ripped the carpet out. It smelled bad and needed to go in prep for an interior overhaul.
It needs lots of random things like throttle body, tailgate handle, exterior trim, suspension overhaul, interior overhaul, drivers door handle and window track, brakes, and the list goes on. Still, a nice beater for the winter, and secondary carvto go to detroit in. Anyway, heres some pics.
Where it sat in its slumber for 5yrs
The engine bay was full of crap.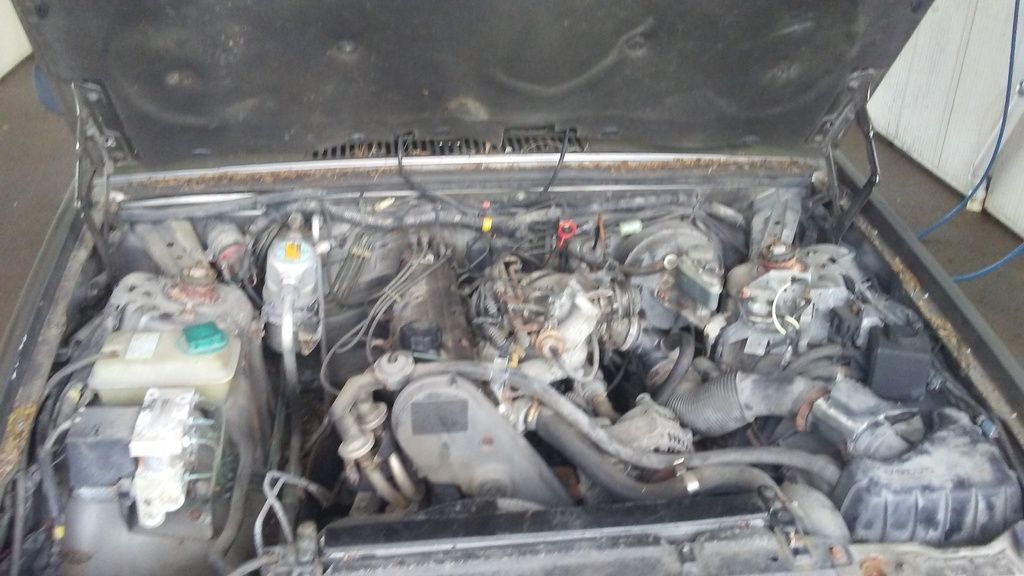 After a quick cleanup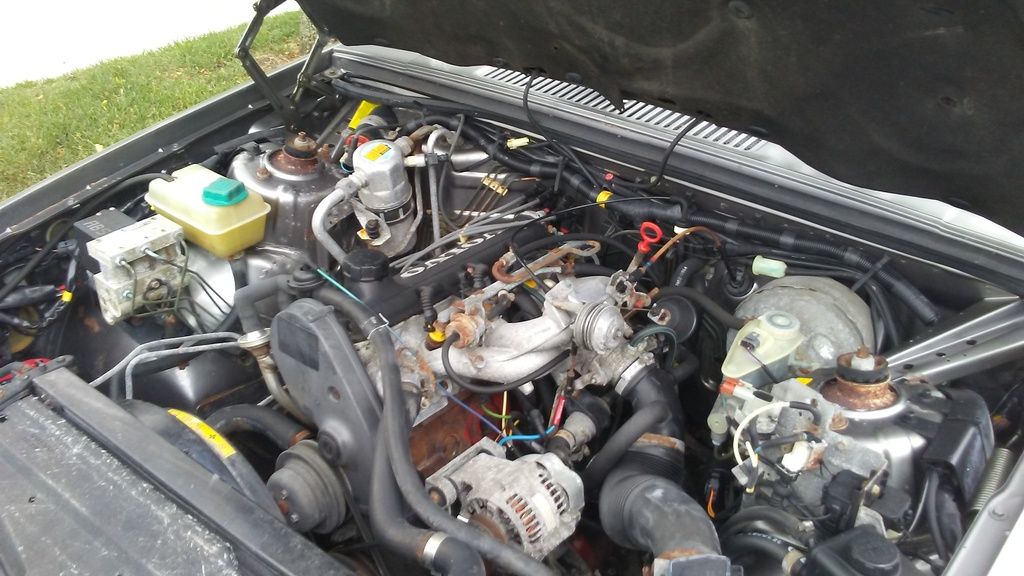 And shes home ready for some wrenching
This car is pretty much exactly what i needed. Cheap but fixable, 940, wagon, n/a, hitch. Also came with a dog gate, cargo mat, volvo cd changer and locking rear axle as options. Needs some love but should work out nicely i think