While I'm waiting for a TASCA parts order to deliver, decided to fit check my do88 intercooler.
Once again, my anal OCD kicked in, so I cleaned up the front core support prior to the supposed "drop in" fitment of the do88. Here is the front clip sporting the new FMIC:
[IMG]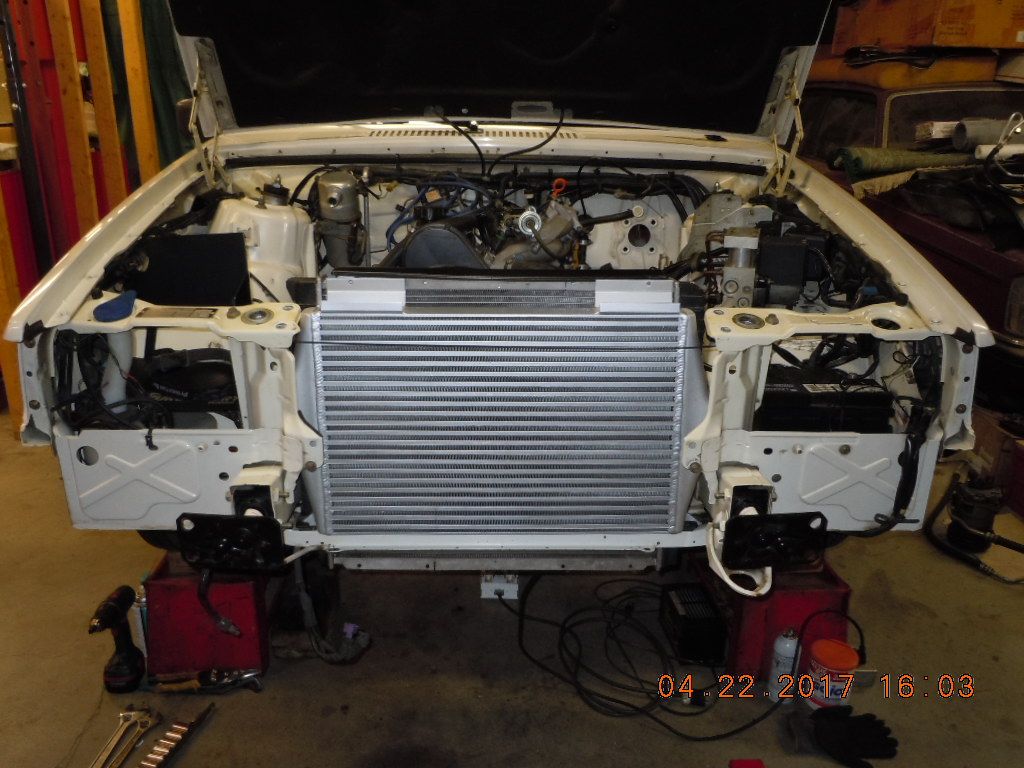 [/IMG]
[IMG]
[/IMG]
Top fastener points to attach to the radiator nearly line up.... but it needs to shift just a bit to the PASS. side for 100%. Here you can see the slight obstacle which will be relieved to get the FMIC lined up dead nuts:
[IMG]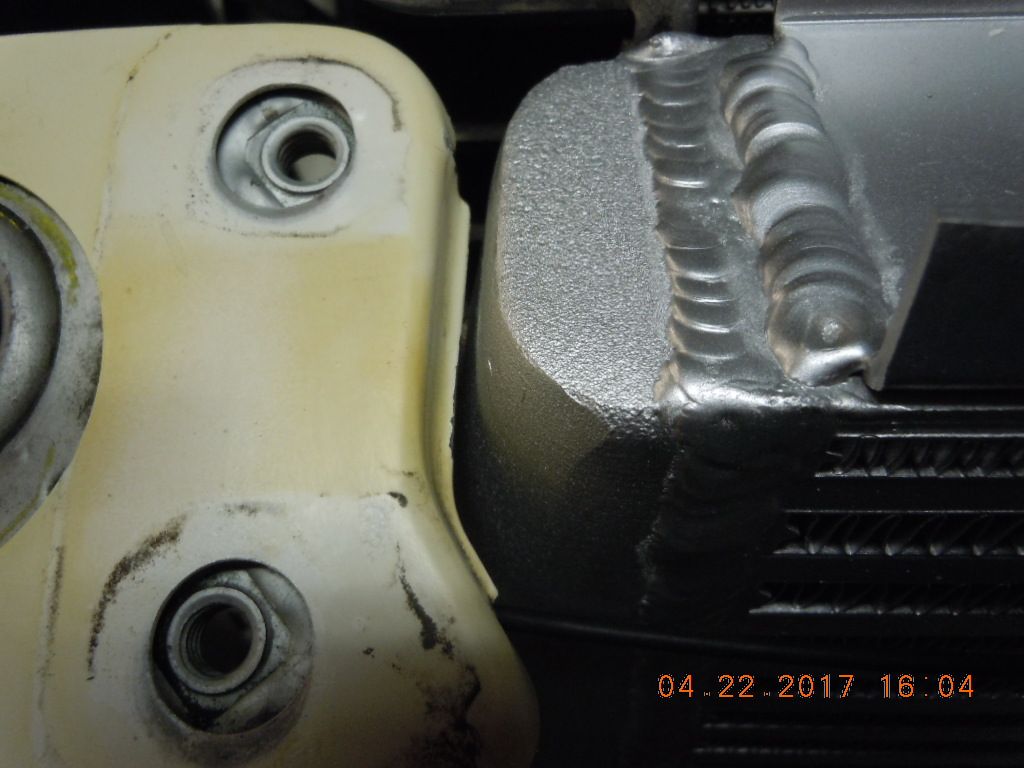 [/IMG]
A dremel will make quick work of that lip, and a bit of touch up paint she'll be good to go. I'll tell you what, this cooler had better make more POWER because it has got to weigh 20# more than the OE unit! I know that do88 certainly optimized the fitment; that is, they didn't leave any room and consumed it all. The data sheets on Eurosport TUNING claim a nice temperature reduction and a significant flow advantage (pressure drop across the cooler) with this piece. Couple pics here showing the contact between the FMIC tanks and the radiator:
[IMG]
[/IMG]
[IMG]
[/IMG]
I've been studying how to route an extra trans. oil cooler and mount with this stack of heat exchangers. The only sensible path is going to require hoses, and pass thru the core support just below the do88 inlet port. No way to use hard lines with this setup. I'm investigating a 960 external trans. cooler as an option; if that doesn't work then likely aftermarket.