Quote:
Originally Posted by
nitroboie
Yes, however the earlier diagrams in this thread show the tach hooked to TAC.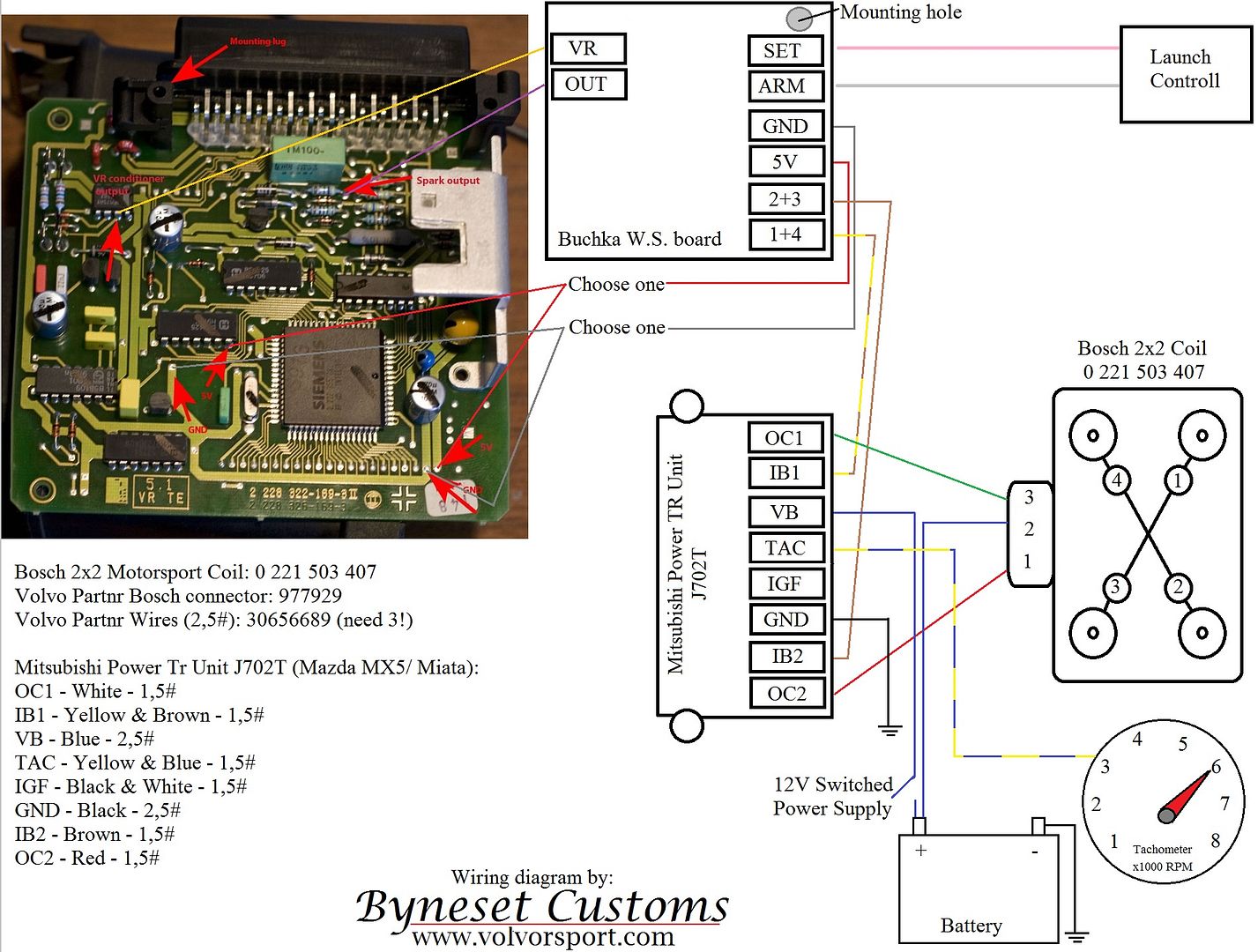 Maybe people were having issues with it powering the tach and that's why the updated picture shows the relay method?
well thanks for posting my How to Wire it up guide
you wont need any relay when using the Mazda Ignitor module. so the edited picture further up is just wasted time if you are using the parts listed on the picture
this have worked like a charm on my 242 8V but now i am going t use it along with COP instead of the 2x2 coil on my new 16V Turbo
so...
WHAT is the correct Coil on Plug i should buy to make it work with the Wasted Spark board on a 16V head? i have no patience for reading all pages to backread on that question and i need to get them soon
thanks