Chapter 19: Transmission ATF Coolant Lines
A short chapter but another item that must be done. The Explorer came with a transmission oil cooler and I just assumed that some Ford engineer that knew a lot more about transmission cooling requirements than I did wanted it that way. Second, I cannot believe that I must have spent 12 hours and 5 trips to hardware/auto parts stores dealing with this little issue. The Volvo used 1/4" rigid tubing, the Ford 5/16". That shouldn't be hard. While I thought about the difference in flow volume capability of the two it occurred to me that the original radiator internal tubing was going to dictate the total flow capability of the system anyway and therefore used the smaller size for most of the routing. The original Volvo lines were bent into so many different angles and I considered starting over with new lines and only bend where required. But, I had caught a Harbor Freight tubing bender on sale for $7 shipped and tried it out by attempting to straighten the old lines. It was a little difficult by hand but after mounting it in a vice it became so easy that I dropped the new line idea.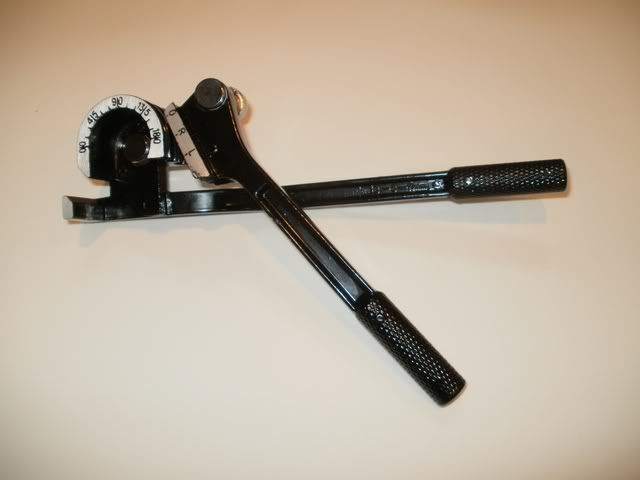 $7 Harbor Freight Tubing Bender
I used the Explorer ATF coolant unit and mounted it on the box beam under the radiator. Unfortunately, being a box beam there was no way to get inside to add a nut. A fellow swapper said 'plate nut' which set off a web search for something I had never heard of before. Found a perfect 'plate nut' on eBay but also at Lowes. The Lowes version is sold as a furniture nut with holes for brads. I drilled them out to the medium pop rivet size and installed them blind on the beam. They are smaller also which allowed for a smaller stand-off and round which allowed a third attachment hole.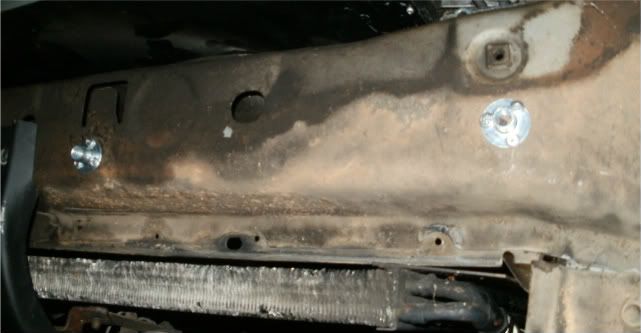 The difference in size between the Volvo tubing and the Ford cooling radiator connections was too much to be handled by a single size hose so I found another Lowes part in the plumbing fittings section. It was for the PEX crimp on plastic water pipe for a ½" x 3/8" conversion and worked perfectly.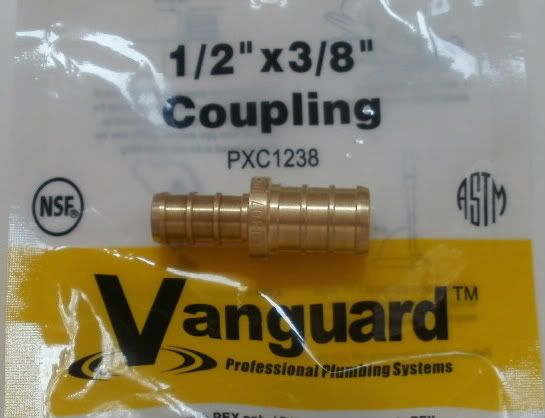 A couple rubber insulated clamps to get the hoses aligned pretty and the front end was done.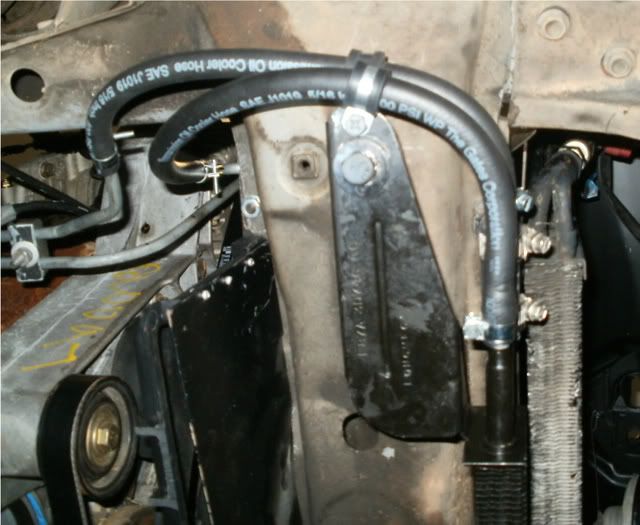 The hard connection between the ¼" and 5/16" tubing was made with some NAPA tubing connectors. The little Harbor Freight bender made aligning and connecting the tubing easy.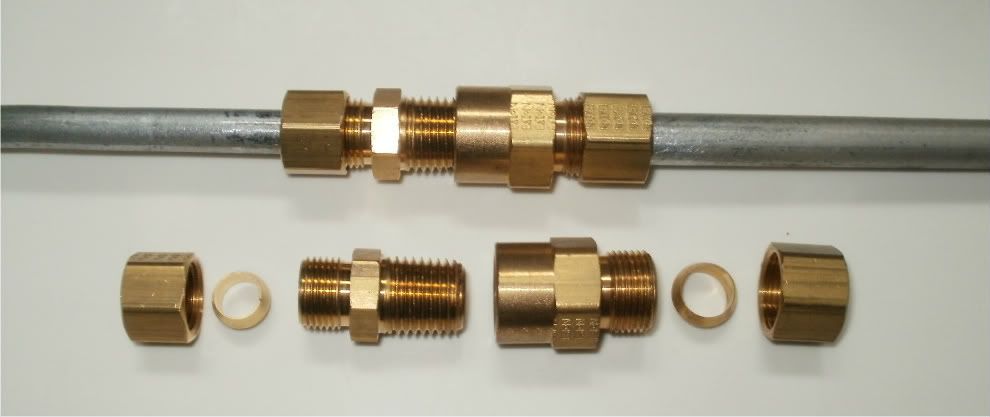 Everything connected up with the splices. There is an exhaust pipe that has to go through this area also so this post may get revised some time later this Spring with a workaround installed.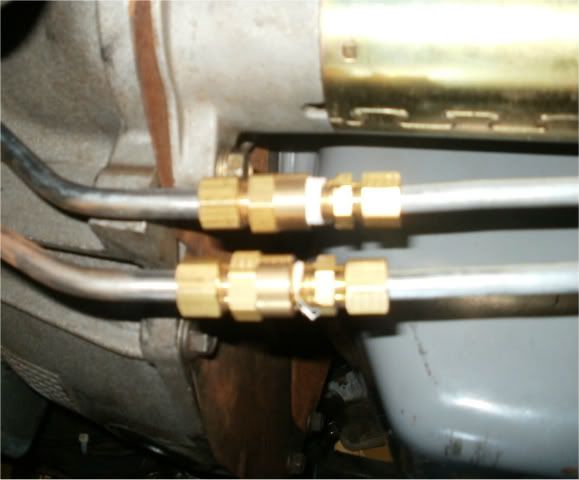 The parent document to this thread can be found here:
http://forums.turbobricks.com/showthread.php?t=250257