Few things happened since last post.
Added adjustable torque rods at rear, took 15mm from original lenght. Seems a good amount with this lowering and 9.5" wheel.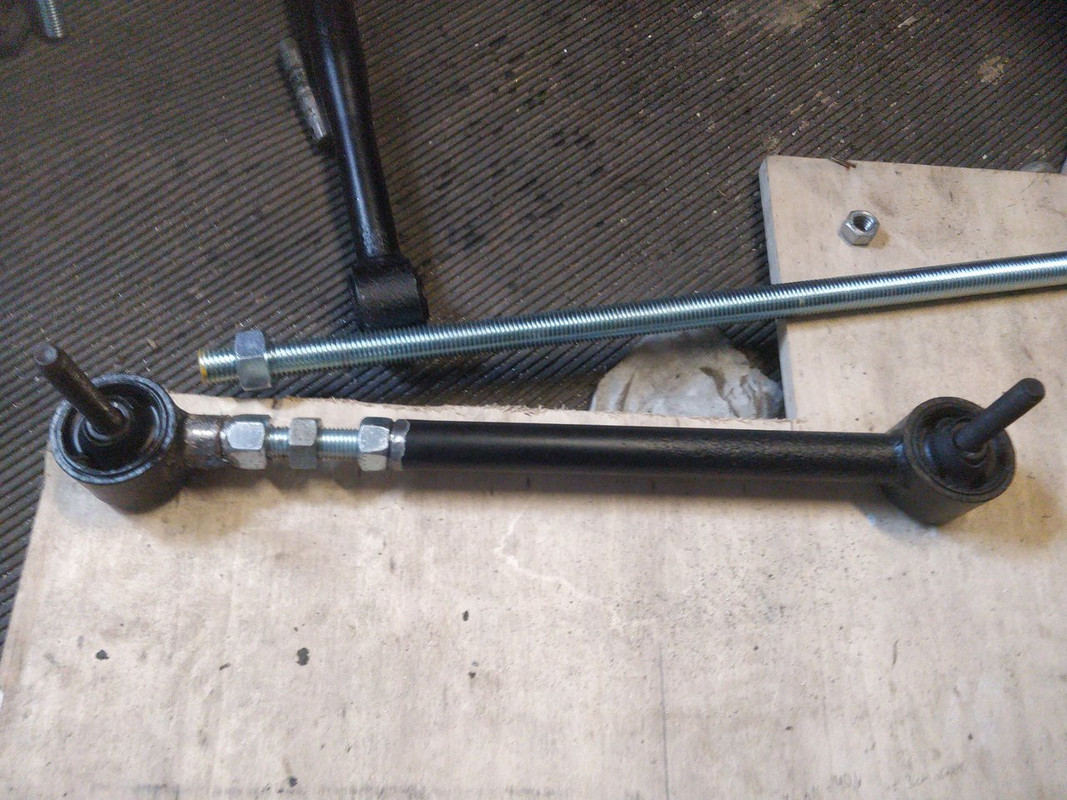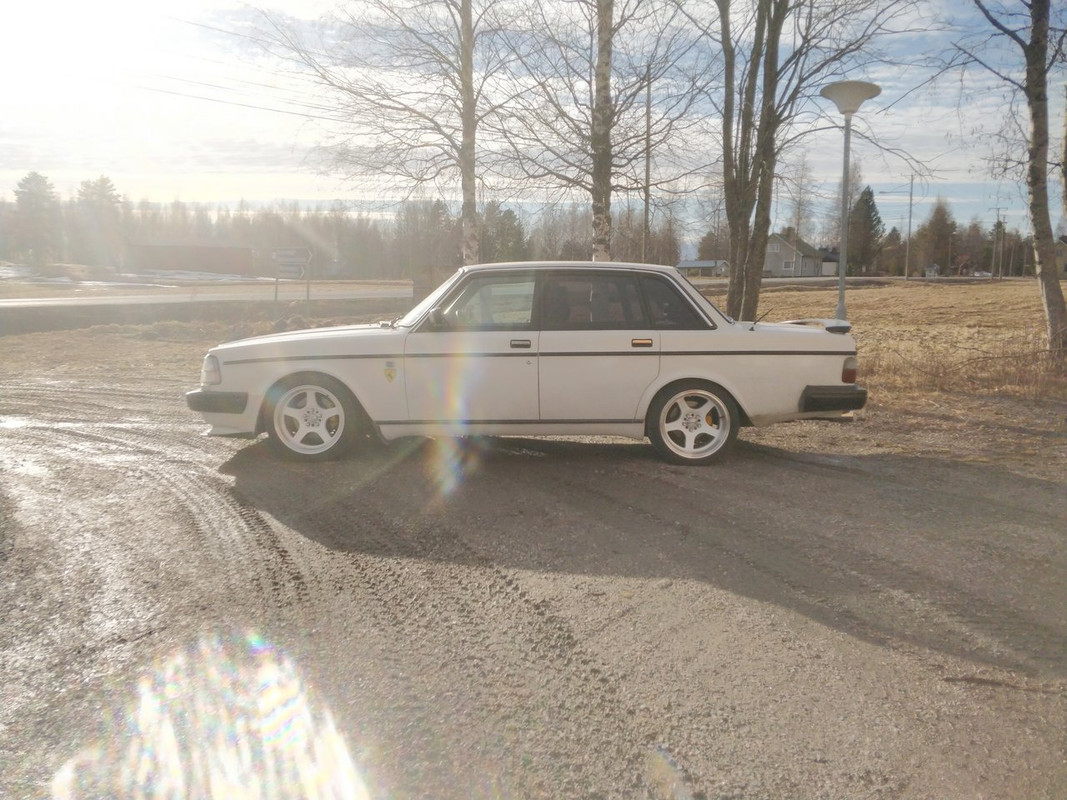 Changed the brakefluid, old fluid was dark and 6 years old low price stuff.
Next I changed carpet to trunk, old was in terrible shape. New is balcony mat, so it should last long. I am going to cut pieces to cover wheelwells and walls from trunk.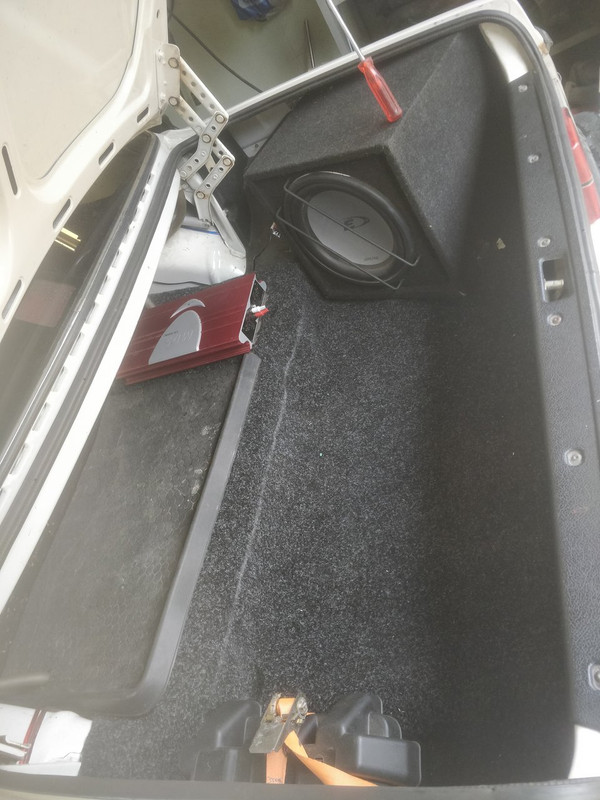 Car had some oil leaking so I changed new hoses, and o-ring to sandwich plate. Seems that I didnt took any good pics. Tadk was anoying...
Newest "project" was moving the stereo unit. Since I added gauges radio had to go down, but it was difficult to use. I had one center console that was in baad shape allready, so why not to try move radio to center?
Cutted the switch places and ashtray off so I could put switces to ashtrays location. Stereo unit needed some room behind it so I cutted two cuts to dashboard and bent it a bit. Too shame that I left my phone inside the house and didn't took any pictures. Install needed so much work from fingers so I am not going to remove it for pics anytime soon, sorry for those who are intrested.
Here is final result for now.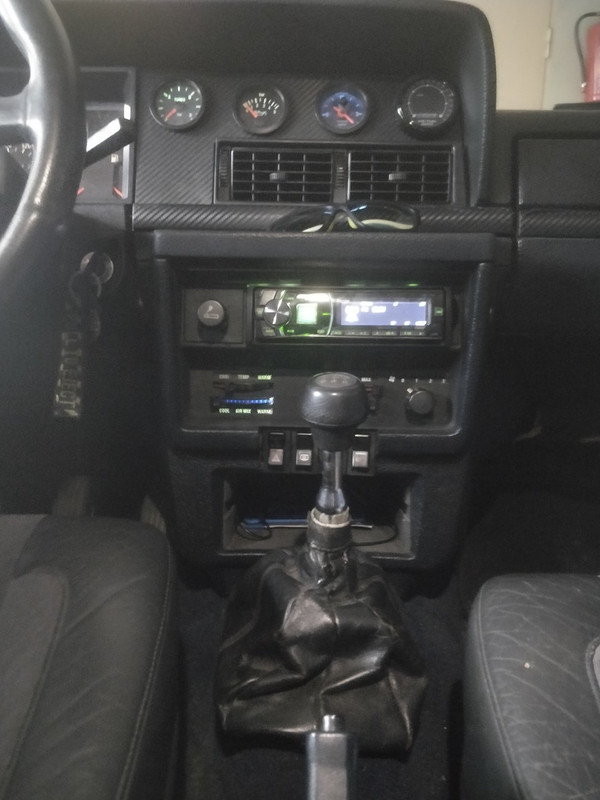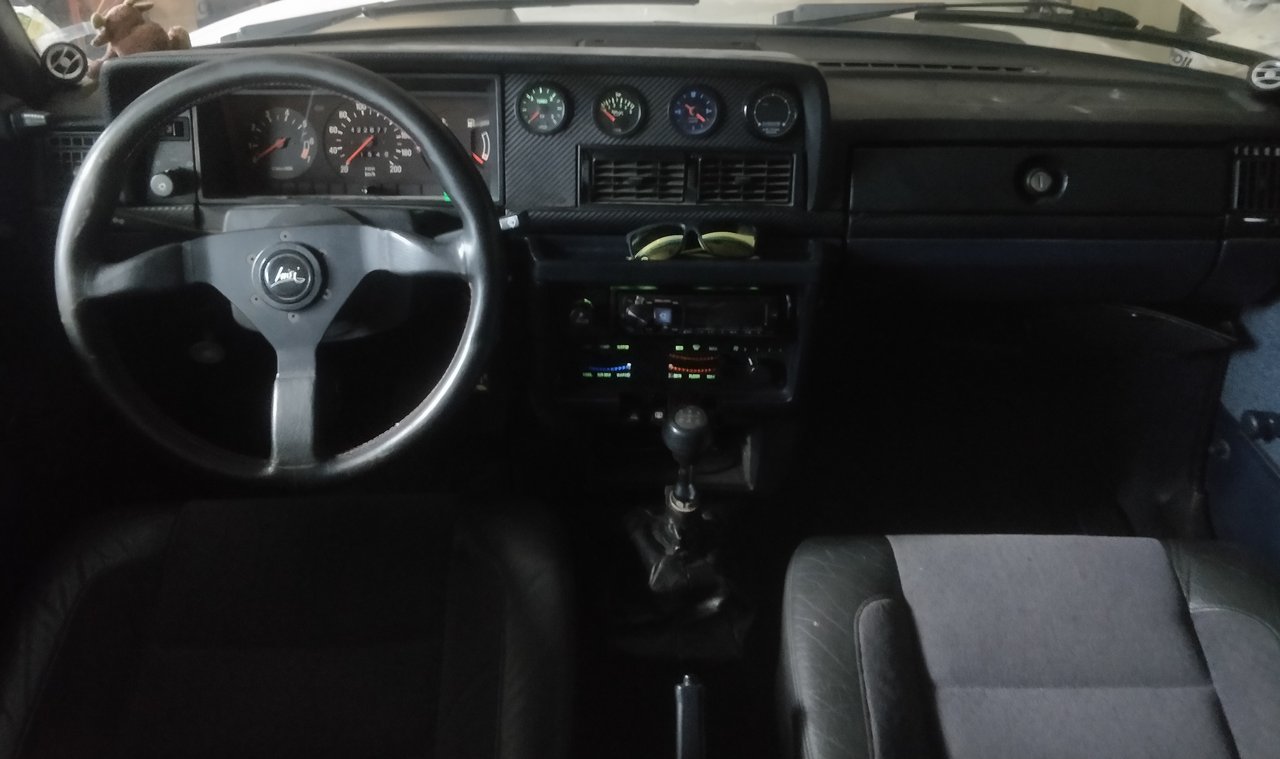 Sorry for blurry images. My phone have seen its best days
Unit pokes a bit because it is a standard CD player. I could change it to BT version, but i like to listen CDs sometimes son its not an option for now.
Dramatic foggy pic for the end